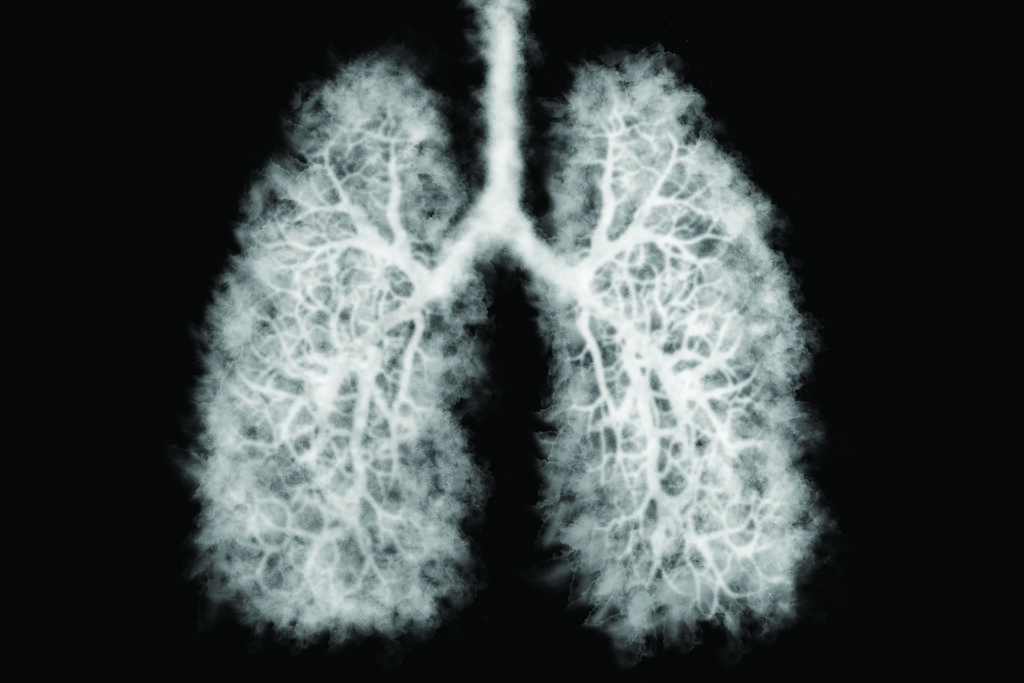 Spotlighting Both Challenges and Progress
This winter the U.S. Preventive Services Task Force (USPSTF) released its new Lung Cancer screening recommendations, lowering both the starting age and pack-per-year criteria. Previously, low-dose computed tomography screening was advised for adults age 55 to 80 years with a 30-pack-per-year history of smoking who are current smokers or have quit within the past 15 years; now the USPSTF recommends extending the screening to adults starting at age 50 who have a 20-pack-per-year smoking history.
For most, the announcement may have gone under the radar due to the intense focus on the COVID-19 vaccine rollout in early 2021. But as the first change in lung cancer screening eligibility criteria since 2013, its significance was quickly recognized and is still being broadly debated across the medical community.
Notably, previous recommendations missed female patients who tended to be lighter smokers than men, and despite Black smokers' higher risk of developing lung cancer, included only 17% of Black people who smoke compared to 31% of White smokers. The question is, by doubling the number of people eligible for screening, do the guidelines indicate a significant shift that will improve gender and racial disparities in testing and outcomes, or are they simply a small, overdue step in the right direction?
"It's excellent news because expanded screening eligibility can reduce lung cancer mortality and may reduce all-cause mortality," acknowledges Ella Kazerooni, MD, professor of radiology and internal medicine at the University of Michigan Medical School, who's devoted much of her career to creating lung cancer survivors through her work as chair of the National Lung Cancer Roundtable.
The downside: "This may also cause false-positive results, leading to unnecessary tests and invasive procedures, because we're still not incorporating other known risk factors. These encompass more than just smoking, but include air pollution, exposure to radon and other carcinogens, family history and social determinants of health," says Dr. Kazerooni.
In March 2021, the American Academy of Family Physicians (AAFP) weighed in with support for the measure while also noting the need for additional research to determine potential harms from annual screening.
"More studies are needed to achieve our goal of increasing survivorship and lowering mortality without enhancing risk along the way," agrees Dr. Kazerooni. "Compared to cardiac disease, research for lung cancer screening and risk assessment is relatively new and evolving. Tools, like an individualized lung cancer risk calculator, will take time to develop because of the complexity of the disease."
Lung cancer survivor Jill Feldman views the new recommendations with the same unflinching honesty that's fueled her remarkable 20-year crusade for others with the disease. She is the former president of LUNGevity and a founding member of the EGFR Resisters, both leading nonprofit patient support and advocacy organizations.
"We took too long to get here," she says, "and it's still not being viewed with a nearly wide enough lens. By focusing solely on age and smoking habits, we're not considering the critical intersection of environmental factors and personal and family history that impact an individual's risk of lung cancer."
Having lost two grandparents, an aunt and both her parents to lung cancer before being diagnosed in 2009 with non-small cell lung cancer at age 39, Jill is painfully aware of the barriers that still surround screening and treatment.
"Despite its prevalence, lung cancer carries a real stigma," says Jill. "The unintended consequence of successfully educating the public about the heightened risk of lung cancer among people who smoke, is that it's considered preventable, making people reluctant to seek screening, and if diagnosed, ashamed to admit they have it."
"It's a significant problem that impacts people along the entire cancer care continuum," says Dr. Kazerooni. "And it affects funding and research dollars as well. Although lung cancer is the leading cause of cancer death in the U.S., only 6% of federal dollars dedicated to cancer research are allocated to lung cancer."
The stigma issue is particularly harmful for the rising numbers of younger women in their 20s to 40s with no smoking history who are diagnosed with lung cancer. "When someone is forced to
emphasize that they never smoked, the message being sent to the 85% of patients with lung cancer who have a smoking history is 'you are the ones who deserve this.' No one deserves lung cancer," says Jill.
Epidemiology studies centered on nonsmokers with lung cancer have begun, but actionable findings may not be reported for at least another decade or two, according to Dr. Kazerooni. The GO2 Foundation for Lung Cancer is currently studying genomic, environmental and behavioral risk factors to identify the common link among nonsmokers in order to run trials.
"We know the disease seems to be increasing among nonsmokers, especially younger women, but we don't know enough to effectively screen for it now," says Dr. Kazerooni.
While screening challenges remain, advances in treatment show incredible promise, especially targeted biomarker therapy, which is allowing Jill to treat her incurable lung cancer as a chronic condition.
"I never used to use the word 'hope' in the same sentence with lung cancer. But there is real hope now," she says.
The following are traditional signs of non-small cell and small cell lung cancer, which can also be present as a result of many other conditions. Keep in mind, however, that the hope of expanded lung cancer screening is to find the disease before these symptoms appear.
A cough that gets worse or does not go away
Coughing up blood
Breathing trouble, such as shortness of breath
New wheezing when you breathe
Ache or pain in your chest, upper back or shoulder that doesn't go away and may get worse with deep breathing
Hoarseness
Frequent respiratory tract infections, such as pneumonia or bronchitis
Feeling unusually tired all the time
Weight loss with no known cause
Trouble swallowing
Swelling in the face and/or veins in the neck
Source: LUNGevity Foundation
The post New Lung Cancer Screening Recommendations appeared first on Specialdocs Consultants.